Bigger Than Roe by Black Feminists Matter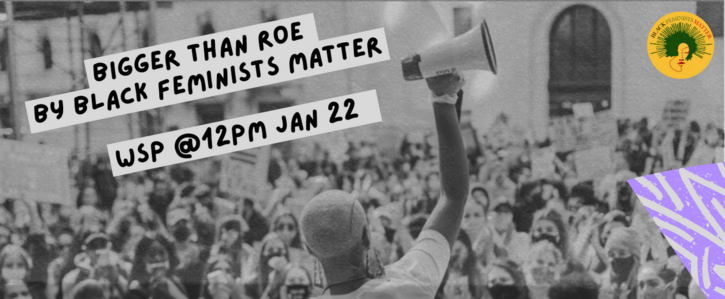 "Each time a woman stands up for herself, without knowing it possibly, without claiming it, she stands up for all women."
The Supreme Court of the U.S. and the United States Congress have failed in their obligation to protect, respect, and uphold our human rights. The women's wave delivered a blow to anti-freedom politicians in the 2022 midterms, and now we are taking the fight out of D.C. and into every single state in this country.
On January 22, 2023, the anniversary of Roe V Wade, as we mourn the loss of nearly 50 years of constitutional protections, we send another clear message:
The midterms were just the beginning. We are not going gently. We are taking our fight to every state house and every state legislator in this country. We are putting all politicians at every level of government on notice: If you come for our families, our freedoms, our lives or our future, we are coming for your seat. Our movement is strong. Our movement is growing.
Our movement is Bigger than Roe.
Please bring your own posters and face masks! We will meet near Washington Square Arch and march from WSP down Broadway to Union Square. This is a 100% peaceful protest by a black woman for black women, allies are welcomed!
Starts on
Sunday, January 22, 2023 at 12:00 PM EST
Ends on
Sunday, January 22, 2023 at 1:00 PM EST