Bigger Than Roe - March for Repro FREEDOM!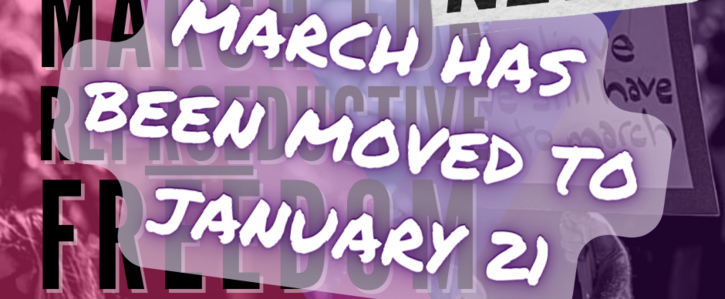 *EVENT UPDATE* 🚨 OUR MARCH HAS BEEN MOVED TO SATURDAY, JAN 21.
➡️➡️ We have been informed that on Sunday, January 22, there will be a STATEWIDE March hosted in our capital city of Tallahassee.
This effort echos very much like our first March for Repro Freedom, where our house was on fire and our neighbors came from all over Florida to set a precedent.
Well we made that precedent and now our state house is on fire, and we will plan to respond bigly.
Planned Parenthood will provide free transportation and meals to ALL WHO WANT TO COME to the event on the 22nd.
Expect a long day, (we will be back around 11pm) but we're used to that right? We can sleep on the bus!
There will also be an ✨ incredible✨ VIP attendee and speaker that will be disclosed on Friday, but y'all wanna be there. We're telling you, Governor Ron DeSantis is gonna 💩
This is likely the last chance that Floridians will have to come together as a whole *before* the next wave of extreme legislation.
This is our opportunity to show the entire nation that in the face of adversity, we stand together.
📋✍🏽 SIGN UP FOR THE RALLY IN TALLY ON JAN 22 HERE: ppfla.org/rally?source=biggerthanroe ⬅️
(You will receive all the info you need via texts and emails)
We will see you at Five Points Park at 2pm on the 21, AND bright and early getting on those busses on Sunday the 22. 🚍🪧
January 22, 2023 will mark the 50th anniversary of the establishment of Roe V Wade, and in the first year after it's overturn, WVSWFL is organizing their 3rd annual March for Reproductive Freedom in tandem with the National Women's March.
We recognize and honor that these attacks on OUR reproductive rights affect more than women - our trans-brothers and sister, and our non-binary siblings lives are on the line, too.
From the right to abortion to the right to gender-affirming-care, reproductive freedom is under attack from all directions in DeSantis' Florida. We will show up, stand up, and speak up TOGETHER to show elected officials near and far that in an "OASIS OF FREEDOM" we should be damn well able to make OUR OWN DECISIONS about OUR OWN BODIES.
Who keeps us safe?
WE KEEP US SAFE.
Starts on
Saturday, January 21, 2023 at 2:00 PM EST
Ends on
Saturday, January 21, 2023 at 4:00 PM EST
Links