San Antonio Women's Wave March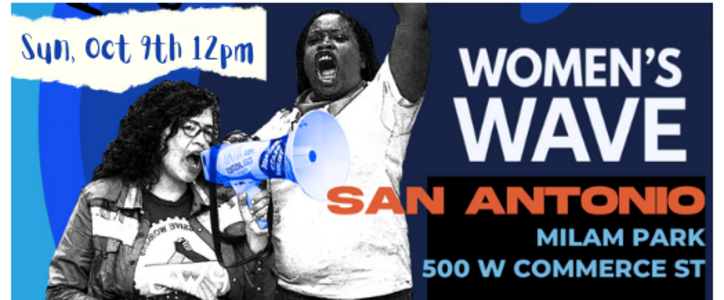 Unite with women across the country for a national weekend of action to send a message: We demand our rights! After our Summer of Rage get ready for a Women's Wave!
Women all around the country are uniting for a fall of reckoning. We will not sit back and accept the attacks on our families, future, and our freedom.
In recognition of Indigenous People's Day events happening in San Antonio, our event will be Sunday, October 9th.
Join us.
Starts on
Sunday, October 9, 2022 at 12:00 PM CDT
Ends on
Sunday, October 9, 2022 at 2:00 PM CDT
Links