Women's Wave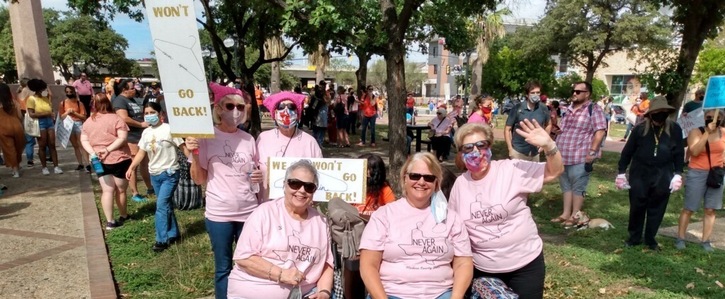 People all around the country are coming together in solidarity with women to help us send the message: Women's rights are human rights, and our rights must be respected!
We will not sit back and accept the attacks on our families, our futures, and our freedom.
October 8 marks 30 days until Election Day in the U.S. We're ready to hold our elected officials accountable for supporting our right to control our own bodies and our own lives. And we are more fired up than ever to elect candidates that support feminist values - pro-woman, pro-freedom, pro-choice!
The Women's Wave is coming.
Join us.
Starts on
Saturday, October 8, 2022 at 10:00 AM CDT
Ends on
Saturday, October 8, 2022 at 11:30 AM CDT
Castroville, Tx, 78009
United States
Full address will be provided upon RSVP
Links