Women's Wave Rally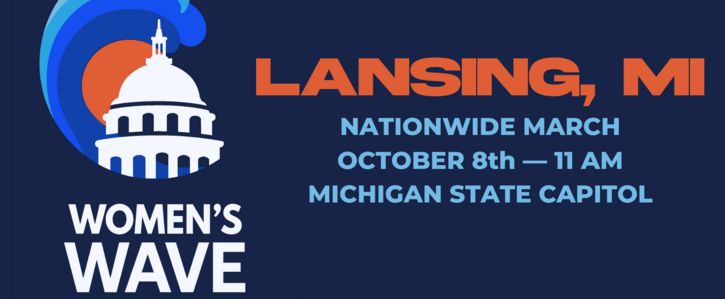 Join us on Saturday, October 8 in Lansing, MI to help us send a message: WE DEMAND OUR RIGHTS.
Women all around the country are uniting for a fall of reckoning. We will not sit back and accept the attacks on our families, future, and our freedom.
October 8 marks 30 days until Election Day, we're more fired up than ever to elect more women and pro-choice candidates around the country — we're ready for the Women's Wave!
Starts on
Saturday, October 8, 2022 at 11:00 AM EDT
Links